Welcome
Route 66 Corvette Club of St. Charles Missouri was established in 2000 for those who enjoy the great American sports car, Corvette. Our club has a calendar full of events including autocross, car shows, road runs, social gatherings and amazing excursions filled with interesting things to do around Missouri, Illinois or where ever great roads take us. If you own a Corvette or just share this same passion, please visit us online or at our one of our monthly meetings.
Club Sponsor
Joel Hauk is our club's sponsor and General Manager at Poage Chevrolet.
Please email him at joel@poagechevrolet.com or call at (636) 327-6268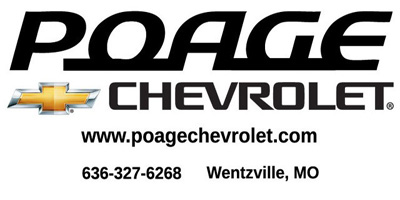 Click Here to see Corvettes Available at Poage Chevrolet
Upcoming Events
Breaking News
The Route 66 Corvette Membership Dues for 2021 Calendar Year are required by the date of the 2020 October meeting. You may pay online via the link "Renew Now"
Due to COVID-19, The Route 66 Corvette Club Has not had a meeting for six months in 2020
We added 15 new members to our club in 2020. Thank You and Welcome to our new members!
Route 66 Corvette Club Events are Currently Postponed Until Further Notice
Please check back here for updates and our Club Calendar
Our hope and prayers are that all of you remain safe and healthy and we look forward to the next opportunity when we can get together.
September
Cancelled
Route 66 Corvette Club Meeting - Thursday, September 3rd, Old Hickory Golf Club
Route 66 Corvette Club Picnic, Road Run, and Lake Tour - Saturday, September 12th - 11:00am
email: email: Mike McMillen or email: Bob Iserman you would like to join in with us
October
Tentative
Route 66 Corvette Club Meeting - Thursday, October 1st, Old Hickory Golf Club
2019 Route 66 Club Awards
2019 Route 66 Club Participation Awards
1st Place Club Points : Lynda Rothweil
2nd Place Club Points: Rich Weinhold
3rd Place Club Points: Joe Anelle
Congratulations for your outstanding participation in the Route 66 Corvette Club
2019 NCCC Awards
1st Place Club Points : Tom Reitz
2nd Place Club Points: Chris Reitz
3rd Place Club Points: Brian Kleemeyer
Congratulations for your outstanding participation in the Route 66 Corvette Club